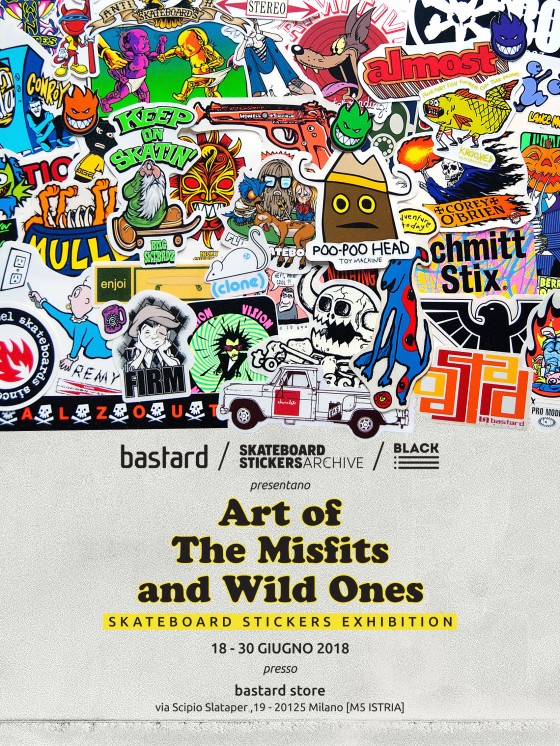 Nowhere in the history of modern society has art been such a prevalent part of a subculture than in Skateboarding.
J. Scott Stratton / Blacklisted magazine
From June 18 to 30 bastard, Skateboard Stickers Archive and Blacklisted magazine present Art of The Misfits and Wild Ones at bastard store in Milano.
Read More...