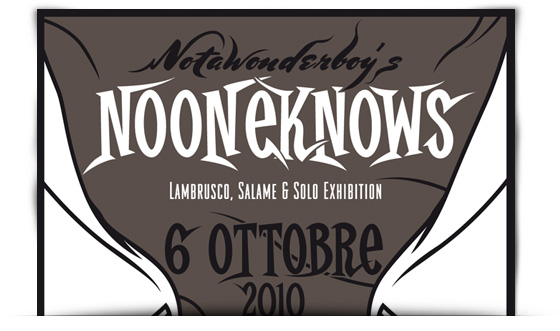 NotAWonderBoy's No One Knows, Lambrusco, Salame e Solo Exhibition is expecting you on wednesday October 6th at 6PM at bastard store.
NotAWonderBoy brings to the table some Lambrusco wine, his homeland's typical, and his last body of artwork.
Vinyl and acrylic on canvas and the limited edition NAWPimp dressy shoes for the ladies' delight.
During the exhibition, that'll stay open up until Monday October 11th, his custom shoes and sweatshirts and t-shirts featuring the Fightback artwork will be available for purchase.